The Business Modeler is the main tool used to create and manage business models for PerformancePoint Planning Applications. Models are how data stored in the Planning Server. In fact each model that is created and then deployed in the Business Modeler becomes an Analysis Services cube. Since the Business Modeler was designed for business users , an IT understanding how the model is implemented is not crucial for using it.
Below are some screen shots of the Business Modeler (click the image for a better view) :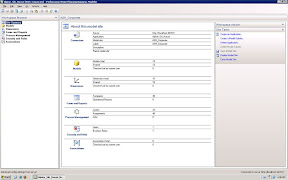 Site Summary provides a summary of all the objects in the Application for a specific site.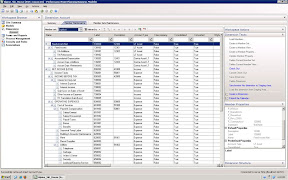 Dimensions are the building blocks of Planning Applications.
PerformancePoint Planning comes with a set of Pre-Defined dimensions like Time, Account, Entity and BusinessProcess
Each Dimension consists of members and member sets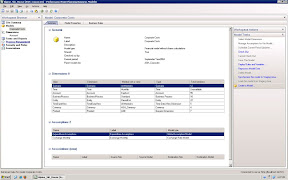 Once the Dimensions have be configured you can start building the Models
As mentioned above, the models are the unit of data storage for Planning Applications
Models also contain business rules which are used for tasks like seeding data, allocations and copying data between models
This is a quick introduction to the Business Modeler. This tools requires both business and technical skills to use. For more information about the Business Modeler see the PerformancePoint Planning Business Modeler Help documentation that comes with CTP2.
Troy